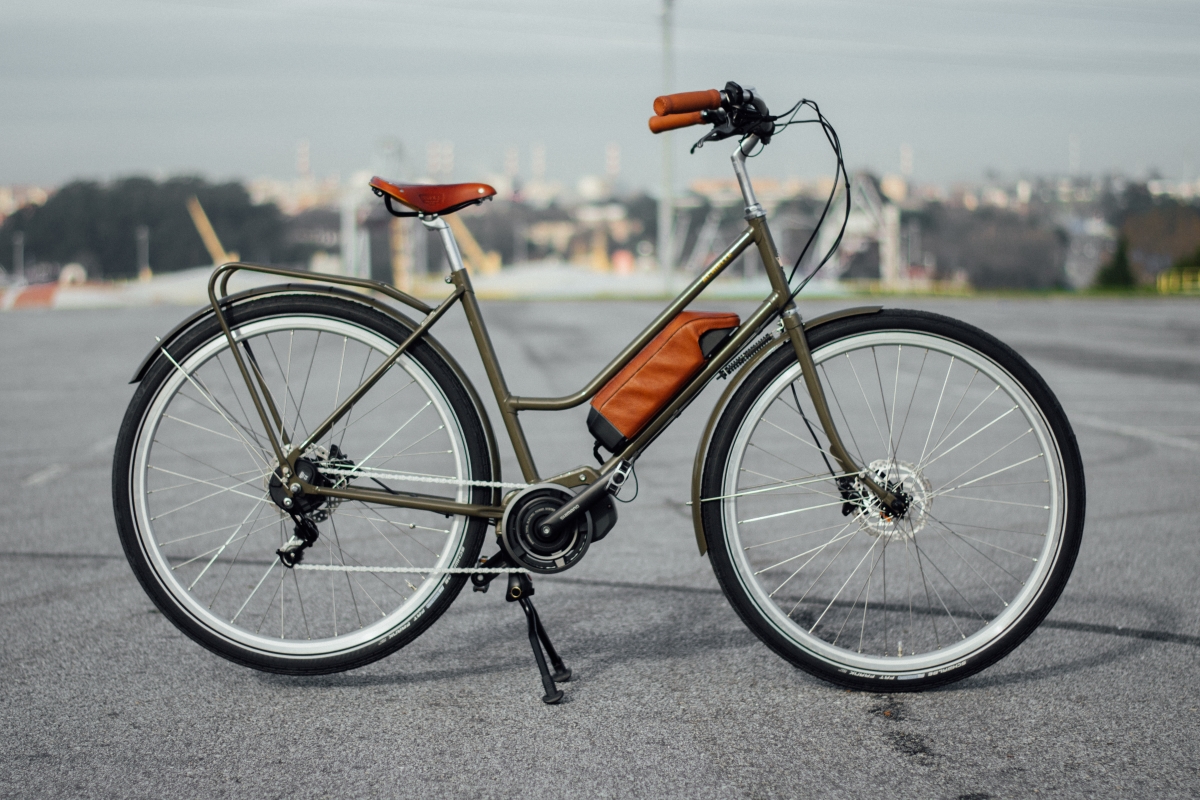 Well, well, well. And now, something we were hunting for many years: an e-Bike matching the look and feel of the (normal) bicycles we stock.
Achielle is a heritage brand and has been building custom frames and bicycles for many decades now. It is a de facto European builder and you have multiple customization options when ordering yours.
The Achielles have this classic sturdy look of the everyday bikes we all love, but the folks in Belgium like to keep them updated with the latest technology. Check out the way the automatic Di2 Alfine and the Shimano Steps fits the green Emma and the Brooks saddle and the other leather accessories.
The much more simple Jules is equipped with a front wheel motor which, on this bike, looks like more a drum brake and dynamo combo than a powerful engine. The battery is hidden in a canvas pannier on the back carrier. You can choose a Brooks Islington pannier if you prefer.
These two gorgeous can be tried out in our shops. The prices start at 1980€ for the Jules and similar models and 3070€ for the Shimano Steps models.